€10/ /square meter
€7/square meter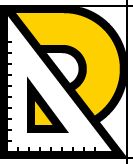 Interior design
Rendering
Interior design and rendering for bedroom, bathroom, kitchen, living, rezidential space, commercial space, exterior space, apartment, house
bedroom interior design
7 EUR/ square meter
interior design and rendering

includes

survey

  and measurements from the customer, feng- shui,

choice of furniture

 , consultation with the designer on 

 finishes and colors

 , 

list of materials and prices

 , possibility 1 change at the end if the customer wants changes
bathroom interior design
7 EUR/ square meter
interior design and rendering

includes

survey

  and measurements from the customer, feng- shui,

choice of furniture

 , consultation with the designer on 

 finishes and colors

 , 

list of materials and prices

 , possibility 1 change at the end if the customer wants changes
kitchen interior design
7 EUR/ square meter
interior design and rendering

includes

survey

  and measurements from the customer, feng- shui,

choice of furniture

 , consultation with the designer on 

 finishes and colors

 , 

list of materials and prices

 , possibility 1 change at the end if the customer wants changes
living + kitchen interior design
7 EUR/ square meter
interior design and rendering

includes

survey

  and measurements from the customer, feng- shui,

choice of furniture

 , consultation with the designer on 

 finishes and colors

 , 

list of materials and prices

 , possibility 1 change at the end if the customer wants changes
studio interior design
7 EUR/ square meter
interior design and rendering

includes

survey

  and measurements from the customer, feng- shui,

choice of furniture

 , consultation with the designer on 

 finishes and colors

 , 

list of materials and prices

 , possibility 1 change at the end if the customer wants changes
commercial space interior design
7 EUR/ square meter
interior design and rendering

includes

survey

  and measurements from the customer, feng- shui,

choice of furniture

 , consultation with the designer on 

 finishes and colors

 , 

list of materials and prices

 , possibility 1 change at the end if the customer wants changes
large spaces interior design
7 EUR/ square meter
interior design and rendering

includes

survey

 and measurements from the customer, feng- shui,

choice of furniture

 , consultation with the designer on 

 finishes and colors

 , 

list of materials and prices

 , possibility 1 change at the end if the customer wants changes
exterior design
7 EUR/ square meter
interior design and rendering

includes

survey

 and measurements from the customer, feng- shui,

choice of furniture

 , consultation with the designer on 

 finishes and colors

 , 

list of materials and prices

 , possibility 1 change at the end if the customer wants changes
2-room apartment
7 EUR/ square meter
interior design and rendering

includes

survey

  and measurements from the customer, feng- shui,

choice of furniture

 , consultation with the designer on 

 finishes and colors

 , 

list of materials and prices

 , possibility 1 change at the end if the customer wants changes
2D/ 3D interior design& rendering packages includes:
Consultation with designer

Establishing details for finishes and colors

Preparation of the list of necessary materials
Realization of 2D design (in plan) according to the survey or measurements

Realization of 3D design on computer (lifting walls, mobile positioning)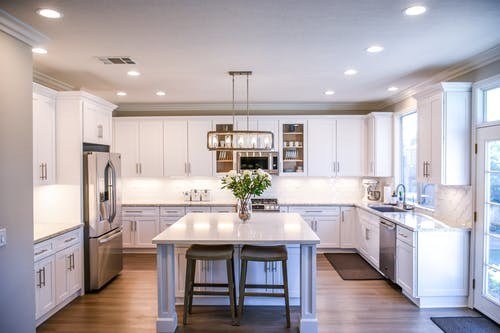 Interior design and rendering
WHAT IS 2D DESIGN?
2 D design is a layout proposal to visualize the layout of the furniture and the size of the space.
WHAT IS 3D DESIGN?
3D design is a spatial design of a room, by raising the walls and visualizing the objects in the room.
WHAT IS THE INTERIOR / EXTERIOR DESIGNER?
The designer is a specialist who realizes on the PC a project in plan or in 3D space. On request, the rendering is done, which allows a visualization of the details. The style of the created arrangement is a combination of modern, glam and classic elements.
HOW DOES 2D/ 3D design HELP ME?
3D design and rendering allow an overview, respectively framing finishes, furniture and colors before purchasing materials. Builders will view renderings for better work organization. 3D design and rendering allow multiple simulations until the final version is obtained.
CAN I USE A DESIGNER FOR OTHER TYPES OF SPACES?
Yes. Fill in the form below and indicate for which spaces you want 2d or 3D design.
HOW LONG DOES IT TAKE TO RECEIVE THE PROJECT?
Execution time is indicated for each project.