bedroom rendering
Starting at
plan and 3D design

8 hours of work

Includes 

survey

  and measurements from the customer, 

choice of furniture

 , consultation with the designer on 

 finishes and colors

 , 

list of materials and prices

 , possibility 1 change at the end if the customer wants changes
bathroom rendering
starting at
plan and 3D design

8 hours of work

Includes 

survey

  and measurements from the customer, 

choice of furniture

 , consultation with the designer on 

 finishes and colors

 , 

list of materials and prices

 , possibility 1 change at the end if the customer wants changes
kitchen rendering
Starting at
plan and 3D design

8 hours of work

Includes 

survey

  and measurements from the customer, 

choice of furniture

 , consultation with the designer on 

 finishes and colors

 , 

list of materials and prices

 , possibility 1 change at the end if the customer wants changes
living + kitchen rendering
Starting at
plan and 3D design

16 hours of work

Includes 

survey

  and measurements from the customer, 

choice of furniture

 , consultation with the designer on 

 finishes and colors

 , 

list of materials and prices

 , possibility 1 change at the end if the customer wants changes
studio rendering
starting at
plan and 3D design

18 hours of work

Includes 

survey

  and measurements from the customer, 

choice of furniture

 , consultation with the designer on 

 finishes and colors

 , 

list of materials and prices

 , possibility 1 change at the end if the customer wants changes
commercial space rendering
Starting at
plan and 3D design

20 hours of work

Includes 

survey

  and measurements from the customer, 

choice of furniture

 , consultation with the designer on 

 finishes and colors

 , 

list of materials and prices

 , possibility 1 change at the end if the customer wants changes
large spaces rendering
Starting at
plan and 3D design

26 hours of work

Includes 

survey

  and measurements from the customer, 

choice of furniture

 , consultation with the designer on 

 finishes and colors

 , 

list of materials and prices

 , possibility 1 change at the end if the customer wants changes
exterior rendering
starting at
proiectare in plan si 3D

26 ore de lucru

Include

preluare releveu

 si masuratori de la client,

alegere mobilier

, consultare cu designer privind

 finisaje si culori

,

lista cu materiale si preturi

, posibilitate 1 modificare la final daca clientul doreste modificari
2-room apartment rendering
Starting at
plan and 3D design

28 hours of work

Includes 

survey

  and measurements from the customer, 

choice of furniture

 , consultation with the designer on 

 finishes and colors

 , 

list of materials and prices

 , possibility 1 change at the end if the customer wants changes
rendering

packages include:
Consultation with designer

Establishing details for finishes and colors

Preparation of the list of necessary materials
Realization of 2D design (in plan) according to the survey or measurements

Realization of 3D design on computer (lifting walls, mobile positioning)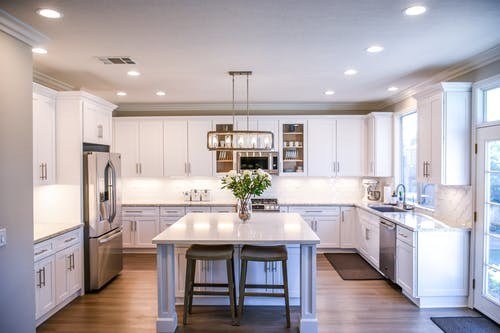 WHAT IS RENDERING?
Rendering is 3D computer processing as a photograph of an object or building.
HOW IS THE RENDERING DONE?
Rendering is used to test design variants on the PC.
WHAT IS THE RENDERING FOR?
Rendering is done for apartments, houses, studios, outdoor spaces, commercial spaces, industrial spaces, objects. Choosing finishes and colors and testing them will help you save time and money.
HOW DOES RENDERING HELP ME?
Real estate builders can present to clients the final version of the project they carry out by using renderings.
CAN I USE A DESIGNER FOR OTHER TYPES OF SPACES THAT ARE NOT IN PACKAGES?
Yes. We make renderings for objects and for other buildings than those in packages. Contact us via the contact form below.
HOW LONG DOES IT TAKE TO RECEIVE THE PROJECT?
The working deadlines are specified for each package.